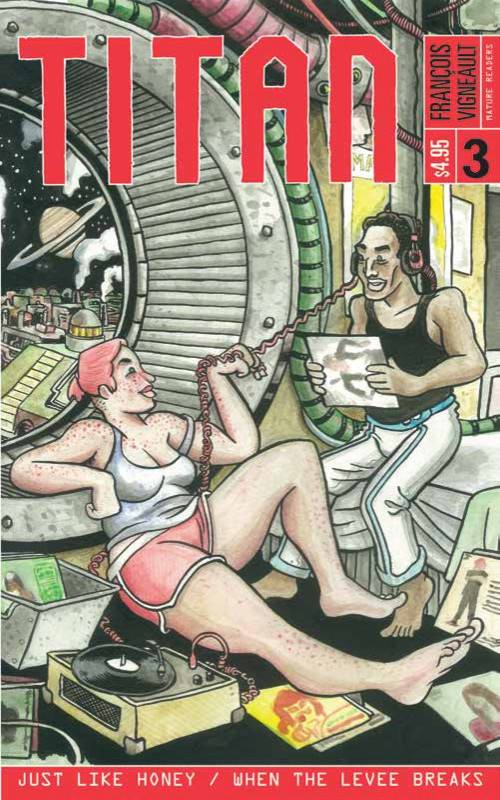 Titan, Issue #3
is in three parts, like the first two issues. The first part is a graphic love scene between Mngr Joao and Wrkr Phoebe. Their relationship began at the end of Issue #2, where Joao makes a deal to take Phoebe with her when he leaves Titan in exchange for her helping him implement new plans to get the plant on Titan running at a better efficiency. The second part is them just hanging out. Joao talks technology, which is pretty interesting. In particular, he has an "i" in his brain, with which he can watch and record video, listen to music, and do a whole bunch of other things. The third part is a strike.
The rendering is again bichromatic, this time black, red, and white. The setting and the mood are absolutely fascinating. I'm of course a staunch union supporter, having worked in a union myself, but I can't help but see Joao's side of things. It's a very good comic, and I'm looking forward to Issue #4 coming out this fall. Science-fiction and comics go hand-in-hand. They have since the early days of Alex Raymond and
Flash Gordon
, the first two volumes of which are among many in my collection of early science-fiction comics, both newspaper and magazine-format.